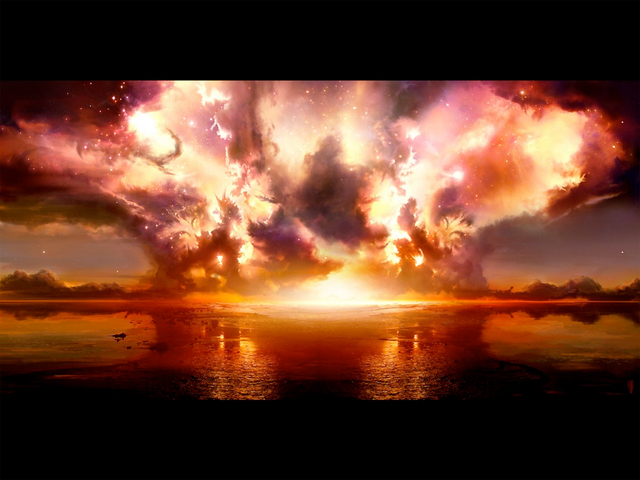 Double click here to edit this text.

Fine Art Tapestries

Any person and/or institution and/or Agent and/or Agency of any governmental structure including but not limited to the United States Federal Government also using or monitoring/using this website or any of its associated websites, you DO NOT have my permission to utilize any of my profile information nor any of the content contained herein including, but not limited to my photos, and.../or the comments made about my photos or any other "picture" art posted on my profile. You are hereby notified that you are strictly prohibited from disclosing, copying, distributing, disseminating, or taking any other action against me with regard to this profile and the contents herein. The foregoing prohibitions also apply to your employee, agent, student or any personnel under your direction or control the contents of this profile are private and legally privileged and confidential information, and the violation of my personal privacy is punishable by law. UCC 1-103 1-308 ALL RIGHTS RESERVED WITHOUT PREJUDICE
CTG, The Contemporary Tapestry Gallery , was opened in 2014 to promote and sell contemporary tapestry.
Please​ see us on Facebook for a more complete view of the Gallery and Artist's work.
GALLERY ARTISTS:

LaDonna Mayer

+ guest artists
to be announced

Next one person show: "Artist In The Garden" ---- La Donna Mayer ---- March 11th thru April 16th, 2016
at 835 W San Mateo Rd, Santa Fe NM 87505 --- 505.231.5904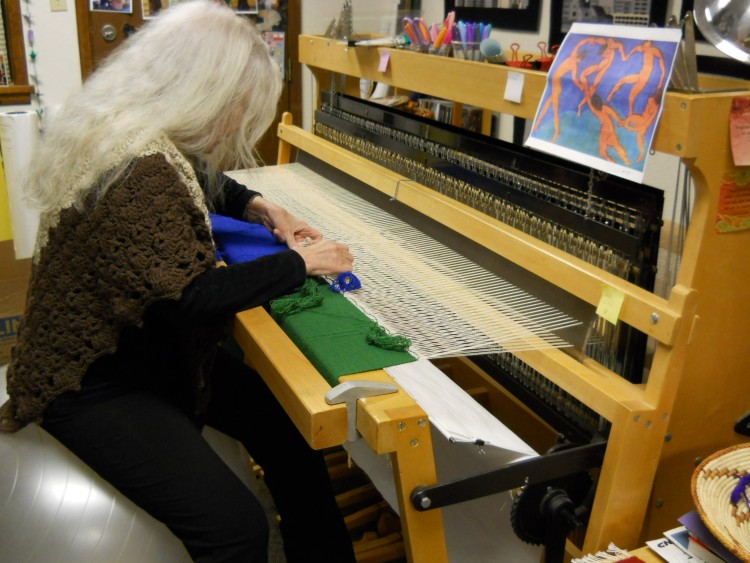 This page is under construction. More to come.

The concept for this show, 'Artist in the Garden', began with the idea to design a garden for Picasso. What kind of garden would appeal to his artistic sensibility? His garden was inspired by his painting 'Les Demoiselles d'Avignon'. At that point the concept became a series. I wanted to use tapestry to interpret the paintings of these famous artists, keeping within the theme of gardens. There are more to come. Van Gogh's Garden is on the loom. Monet's Garden is on the drawing board, as are Warhol's Garden, Rousseau's Garden and Cezanne's Garden. Each tapestry is approximately 24" high by 8" wide. --- LaDonna Mayer

Klee's Garden
$385.00

Klimt's Garden
$450.00

Magritte's Garden
$300.00

Marc's Garden
$385.00

Matisse's Garden
$385.00

Miro's Garden
$300.00

Mondrian's Garden
$385.00

Picasso's Garden
$385.00

Rouault's Garden
$385.00

Van Gogh's Garden
$385.00

Warhol's Garden
$300.00



New Series - 2016 - 2017 - MASKS: Tribal Reverberations


This series is based on masks from around the world. The similarities make me feel we are all from one tribe.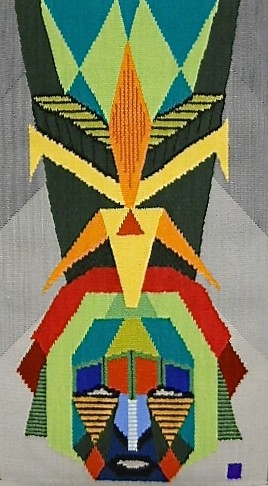 Orchidacaea
Orchid
29" x 16"
$850.00


Like Minded People
53" x 12"

$850.00

Bookcase l
53" x 6.5"

$630.00
Bookcase lll
53" x 6.5"

$630.00
Trocilidae
Hummingbird
29" x 16"
$850.00
Bookcase ll
53" x 6.5"

$630.00

Lepidoptera
Butterfly
29" x 16"
$850.00
Psittacidae
Parrot
29" x 16"
$850.00

Mini Tapestries - 2017-2018

Silk Tree
4" x 14.5"
$75.00

Desert Sunrise
3.25" x 14.5"
$75.00

Sunset
3' x 14.5"
$75.00

New Series - 2018 - Everyday Women: a study of modern American women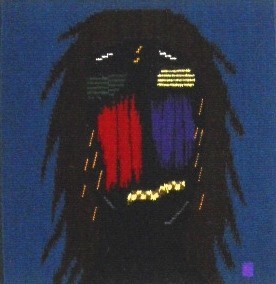 EW Study #1

EW Study #3

EWStudy #4

EW Study #6

EW Study #8

EW Study #10

EW Study #12

These pieces are 14"x 14" studies for larger 30" x 30" pieces





EW Study #11

EWStudy #9

EW Study #14

EW Study #15

EW Study #17


Pecos Village - 2017-2018
These "petroglyphs" represent the ancient population of Pecos Village. This is a work in progress and will include a larger tapestry depicting Pecos Monument, surrounded by the "villagers".